Hello,
Welcome to FS2 information page.
I'm the class teacher, Miss Thorpe, I have worked in Early Years for many years as a Nursery Nurse and then later qualifying as a teacher and I am EYFS Lead.
Also working in your children's learning environment is Mrs Harrowing, who is experienced in Early Years.
We are available at the end of the day to have a chat with any concerns,alternatively please message me via Dojo on weekdays and I will respond to any queries.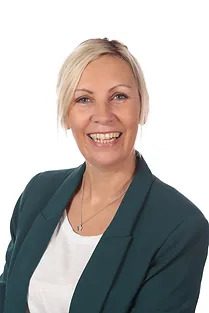 Hello, I'm Mrs Harrowing and I am the teaching assistant in FS2 at our lovely school, St Joseph's.
Throughout each day I thoroughly enjoy supporting Miss Thorpe in the learning journey of every pupil, especially in our outdoor learning environment. We have a lot of fun building obstacle courses and exploring mathematics amongst many other things.
I am experienced working in early years education, as I have supported learning both in FS2 and nursery, this is something I wish to do for many years to come! Exploring curiosity and having fun while learning are great passions of mine.
As I have enjoyed working in EYFS so much I have chosen to start studying at degree level, I am currently attending university alongside working at St Joseph's to enhance my skills for aiding the development of every unique pupil.
We are a very warm and welcoming class, and we look forward to a happy hello each school day.
Our topics are as follows through the school year
Advent 1 – Me and my community.
Advent 2 – Once upon a time.
Lent 1 – Starry Night.
Lent 2 – Dangerous Dinosaurs.
Pentecost 1 – Sunflowers and Sunshine.
Pentecost 2 – Big Wide World.
Our R.E. themes are as follows
Advent – Myself. Welcome. Birthday.
Lent- Celebrating. Gathering. Growing.
Pentecost – Good News. Friends. Our World.
Our learning timetable
Mornings.
In FS2 we follow the Read Write Inc. phonic reading scheme. This is taught 9am-9.45am every morning.
Children will then have a 'Dough Disco' activity and then access phonic activities within the learning provision, inside and outdoors.
The children follow the 'White Rose' maths scheme, and a small focus activity is taught mid-morning, followed by small group maths work on rotation.
Afternoons.
FS2 children join the rest of the school for assembly time, followed by topic activities.
On Fridays, FS2 are taught RE for the morning, accessing activities to assist with their understanding of the Catholic Faith.
Children during Friday afternoons access 'Forest School outdoor activities' in the Forest School environment, led by Miss Thorpe.
P.E. is on Tuesdays.
Please ensure your child wears their PE clothing on this day.
The children are taught by Mr.Allott, our P.E. teacher, who is also Early Years experienced.