Hello from Mrs Tuff
Hello, I'm Mrs Tuff and I have been a part of St Joseph's school family for over 26 years.  My first role was as a Nursery Nurse working in the Reception class with a wonderful teacher who inspired and encouraged me to train to become a teacher.
I am now in my twelfth year of teaching having remained at St Joseph's for so long as I value so much being part of such a truly, caring and nurturing environment where every individual is valued. As a teacher, I thoroughly enjoy providing lots of varied and engaging learning moments for my class, in a happy, rich and immersive learning environment.
We will certainly be having lots of fun in Year 1. I am committed to helping each child to reach their full potential as a learner not just in the classroom but in the 'real world' as well.
My other roles in school are leading on the subjects RE and Music and I am also the reader leader for RWI phonics. I work closely with the Chaplaincy team in supporting them to lead on many aspects of the catholic life of our school. My favourite subject to teach is R.E. which encompasses learning through music, drama, art, discussion and allows times of sharing ideas, thoughts and stories, which I absolutely love to do.  I enjoy cycling, swimming, going to the cinema, and spending quality time with my husband and young son, Daniel.
"Hi there! I am Mr Blake and my role is to support and encourage the children I work with to be the best that they can be. I am a very friendly and approachable person and I am always happy to help wherever I can. I work in Year 1 in the mornings and in the afternoons I support in PE as I am currently undertaking training as a sports apprentice. I also run some sports after school clubs.
Hi I'm Miss Westfield and you will find me in class 1 as a 1:1 teaching assistant. I'm a busy mum to two boys and to Dotty dog! Every Sunday you will find me on the side of a football pitch cheering on my son.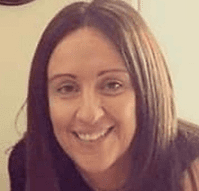 Hello, my name is Mrs Carr and you will find me working in year 1 as a 1:1 teaching assistant every afternoon. I have been working as a teaching assistant now for eight years, and have been part of the woderful St Joseph's team sine September 2016. In my spare time I enjpy spending time with my husband and our children, socialising with my friends, going to the cinema and eating lovely food.
Year 1 Class Information
P.E. is taught on Thursday's each week..Please ensure your child wears their correct PE clothing on this day.