Hello from Mr Drury
Hello everyone, my name is Mr Drury and I am the Year 3 teacher. You may all recognise my name as I used to be the sports coach here at St Joseph's. I have now have begun my teacher apprenticeship. I decided to take on this opportunity to challenge myself and further my career. I am excited to start my classroom based learning and particularly interested in teaching the whole curriculum, subjects I enjoy teaching are Mathematics and PE. In Class 3, we ensure all people that enter feel welcome, to help with this we have a lovely reading corner with a variety of beautiful books. Children are able to take themselves away and read either alone or with a partner, escaping to a world of imagination.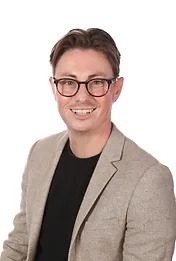 Hello my name is Miss Gude,
I have worked at ST Joseph's for roughly 8 years. I am currently the teaching assistant Year 3 but also a HLTA during every afternoon which I love as I get to teach the children from FS2 to Year 6. During my time at St Joseph's I have had the privilege of working with professional members of staff and amazing children which I love to inspire, teach and nurture for their future.